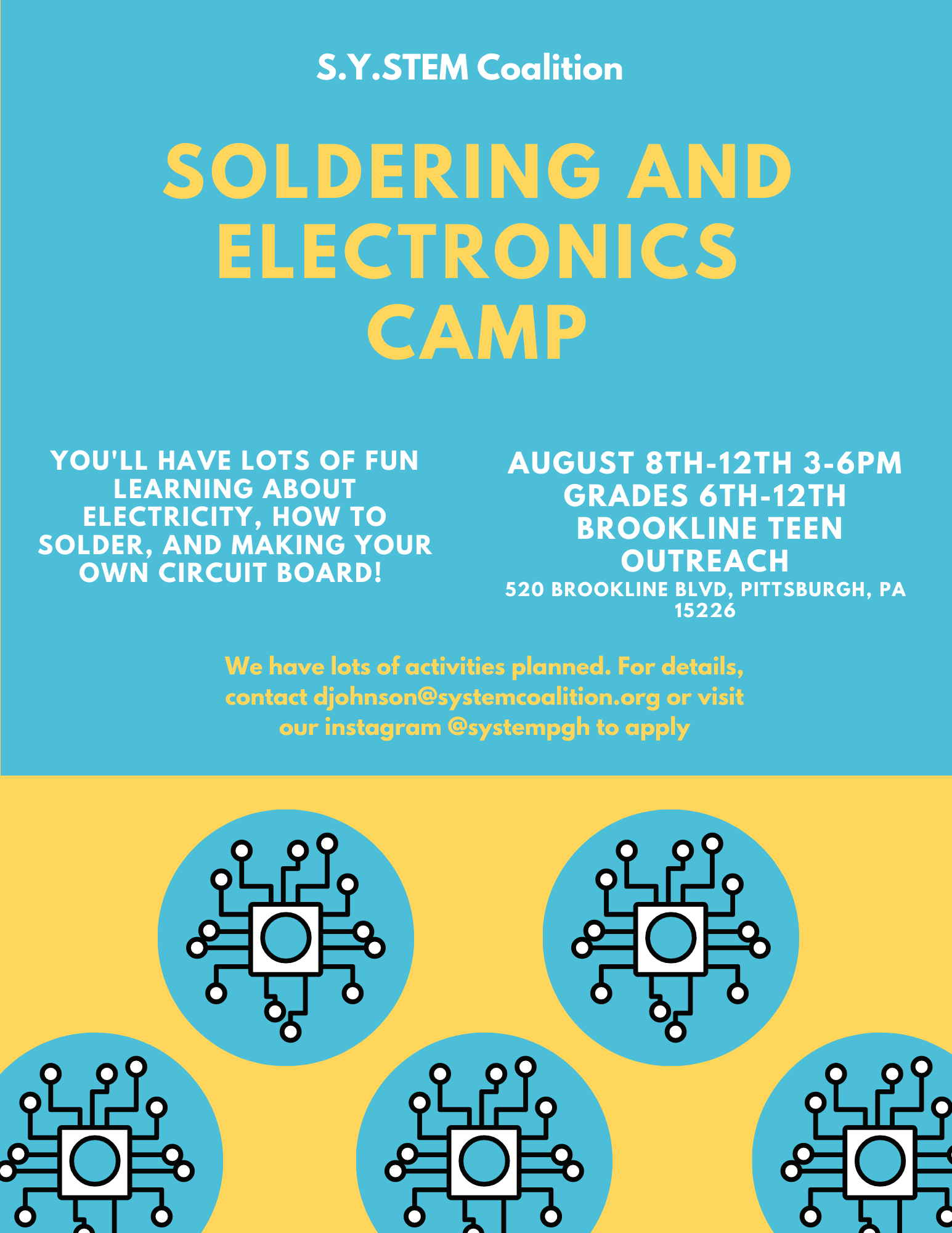 Soldering and Electronics Camp
WHEN: August 8th-12th, 2022, 3 – 6PM
WHERE: Brookline Teen Outreach
520 Brookline Blvd, Pittsburgh, PA 15226
WHO: Students 6th – 12th Grade
Description:
With the Soldering Camp students will be able to:
Explain basic concepts of electricity

Explain the concept of Voltage, Current, Resistance

Practice and understand how to measure the voltage, current and resistance of a circuit

Understand and practice using basic electrical components

Explain electricity and electrical components

Establish safe practice with soldering

Manufacture a circuit board by soldering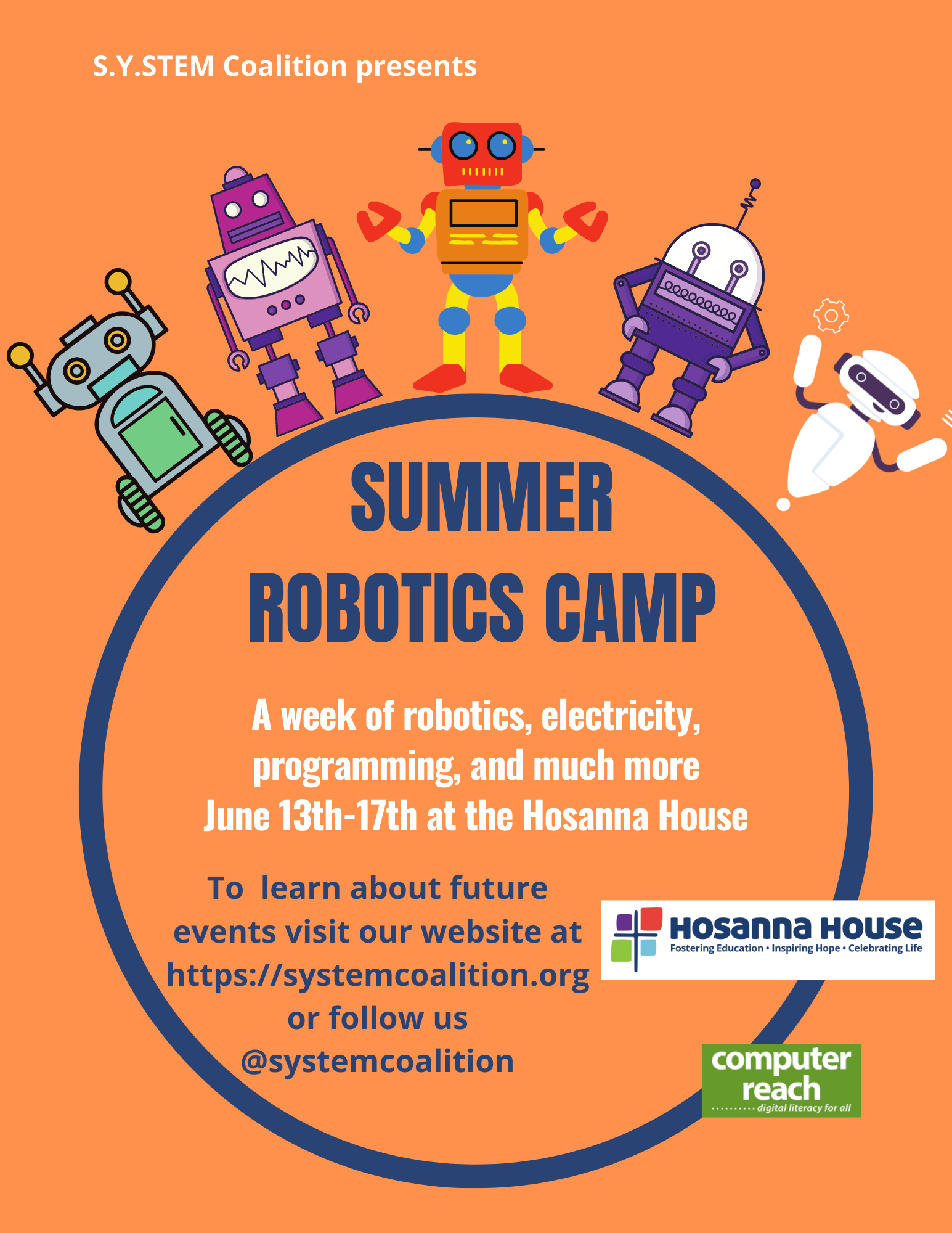 Robotics Summer Camp at Hosanna House
Where: Hosanna House
When: June 13th – 17th
Who: 8th – 12th grade
What: Kids work with industry professionals to build a robot and learn how to program it to navigate an obstacle course! Kids get a hands on learning experience with electronics and robotics!
<!—-><!—->
<!—->
<!—->
<!—->
<!—-><!—->
<!—->
<!—->
<!—->
Thank you to all the students that participated! We hope you enjoyed learning and making your very own robot! This forum is to post questions you may have as you continue to develop your robot.
Virtual STEM Spooktacular – Your Way!
WHERE: In your own classroom – we provide materials and instructions through the grant application below.
WHEN: October 25-29, whenever is convenient for your classroom
WHO: Teachers and grade/middle school students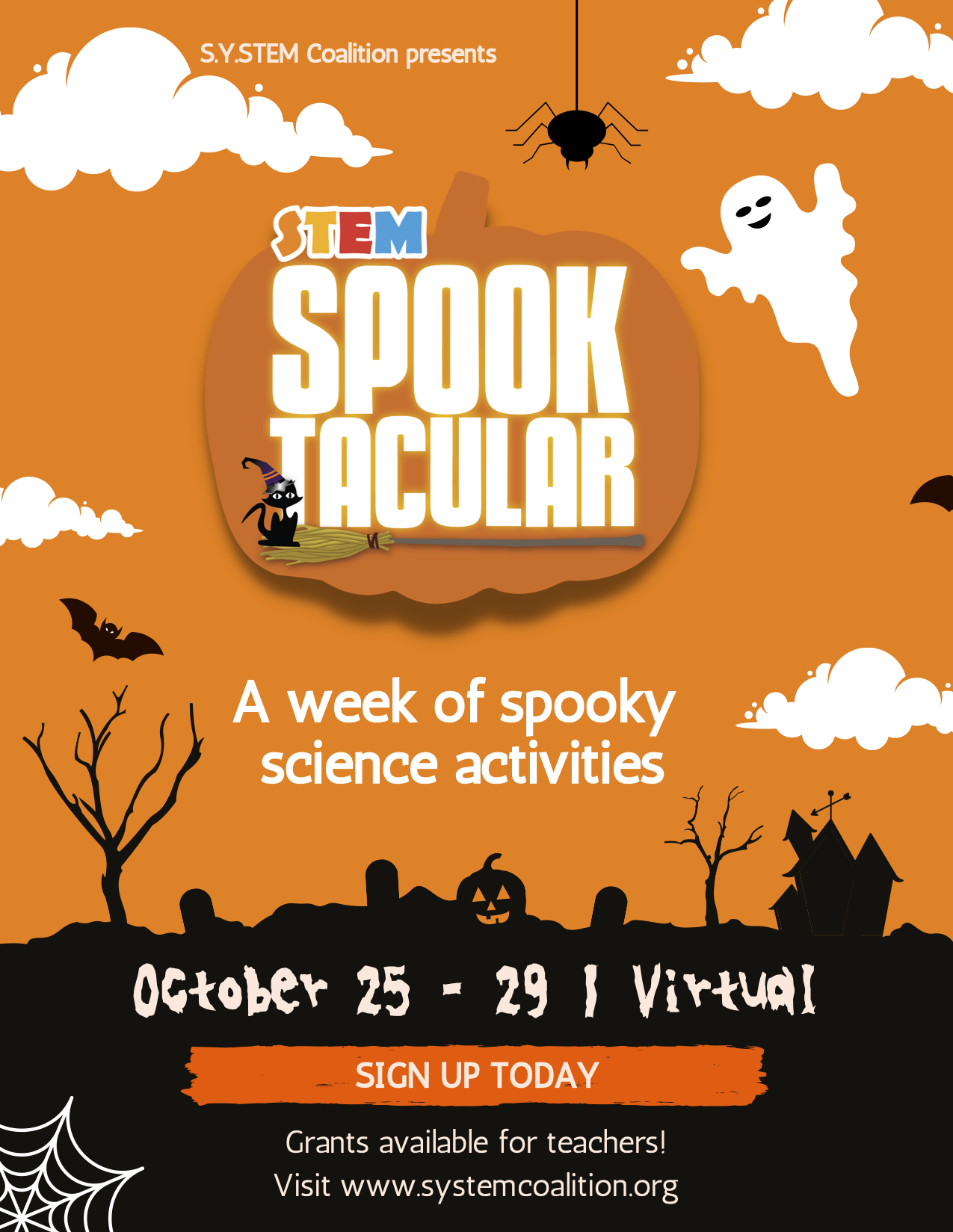 The S.Y.STEM Coalition STEM Spooktacular! is a week-long event wherein students complete one or multiple Halloween-themed science experiments. Students can see that science can be applied to many aspects of their lives both inside and outside of the classroom. S.Y.STEM Coalition's STEM professionals have developed sample activities for students and classrooms to take part in. Once students have completed their projects, we ask for you to share the photos and videos with S.Y.STEM Coalition via email or social media for S.Y.STEM Coalition to repost on our own social media (we will provide photo releases). Dress up in your best costume when making potions or flying ghosts!